This June, the Prague Centre for Irish Studies welcomed a number of scholars to celebrate the one and only Brendan Behan's centenary at the international conference Brendan Behan at 100: Legacy and New Directions! Featuring two inspiring keynotes by Deirdre McMahon and John Brannigan, alongside fascinating papers and brilliant discussions, the conference proved to be a great success.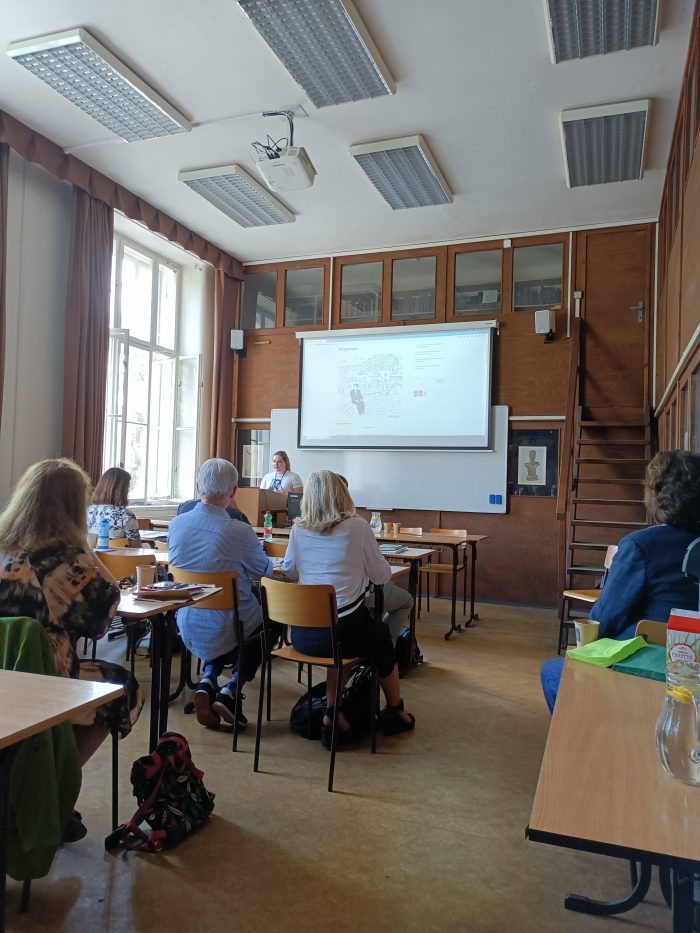 A particular highlight was the musical evening event, during which local band Conamara Chaos, with special guest Jáchym Hájek, performed an eclectic mix of traditional Irish music, featuring their own compositions and several hits from the wider Behan family.

Performing a selection of songs from the Behan oeuvre and warming up the audience for the main event were friends of the Prague Centre for Irish Studies David Livingstone and Matthew Sweney.

A perfect mixture of scholarship and Behan-inspired entertainment, the conference facilitated new connections between Behan scholars and allowed for the germination of promising future projects.
The conference committee would like to thank all delegates; our keynote speakers Deirdre McMahon and John Brannigan; our musical guests, especially Radvan Markus for the organisation of the concert; our chairs Daniela Theinová, Clare Wallace, Brian Ó Conchubhair and James Little; and our student assistant Štěpánka Klečanská – without all of you, the conference would not have been possible.