Keynote speakers
John Brannigan

John Brannigan is Professor of English and Head of the School of English, Drama and Film at University College Dublin. He is the author of several books on Irish and British literatures in the twentieth century, including Brendan Behan: Cultural Nationalist and the Revisionist Writer (Four Courts Press, 2002). He was editor of the Irish University Review from 2010 to 2016, during which time he edited a special issue on the work of Behan. His most recent publication is a new complete edition of Behan's newspaper articles, entitled A Bit of a Writer: Brendan Behan's Collected Short Prose (Lilliput, 2023).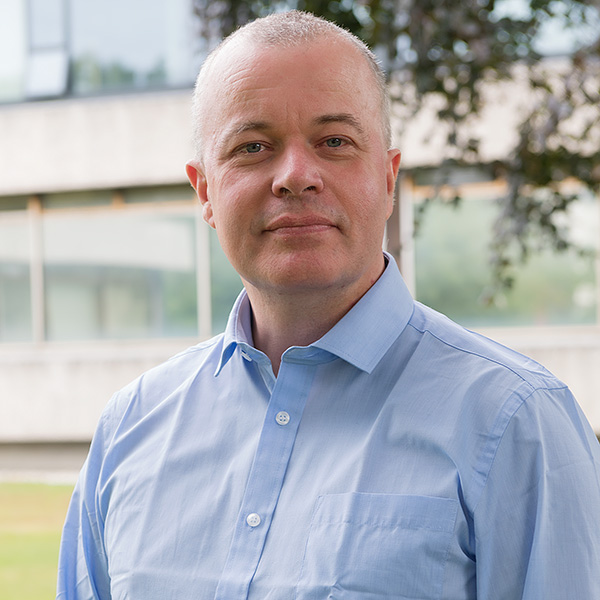 Deirdre McMahon

Dr Deirdre McMahon was awarded a PhD from UCD for her thesis entitled "Brendan Behan and European Modernism: A Critical Reassessment of Modernist Aesthetics in the Writings of Brendan Behan, 1942-1958". Her doctorate was supported in full by the Irish Research Council. Deirdre holds a BA in English and an MA in Anglo-Irish Literature and Drama (UCD). She co-produced the radio documentary Brendan Behan in Paris for RTÉ's Documentary on One series. The documentary won a Finalist Award for Culture and The Arts at the New York Festivals Radio Awards 2020. Deirdre has contributed essays on Behan's work to Reading Brendan Behan, edited by John McCourt, and to the Eugene O'Neill Review. She was a contributor to "Kathleen Behan" for the TV series Máthair (TG4), and to RTÉ's Nationwide TV special documentary to mark the 2023 centenary of the birth of Brendan Behan.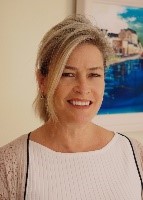 ---
Keynote events
The conference will feature an evening of traditional Irish music at Kavárna Liberál. Performing will be Czech band Conamara Chaos, with special guests David Livingstone and Matthew Sweney.
Conamara Chaos
The group Conamara Chaos, founded in 2017, features some of the most accomplished practitioners of Irish traditional music in the Czech Republic, most of whom regularly play at sessions, have recorded several CDs in other projects and teach at workshops and summer schools. A large part of the band's repertoire consists of original tunes performed in inventive rhythmical arrangements. An important member of the band is the singer and double bass player Svatka Hlávková Štěpánková, who has a bluegrass background and a long experience of touring in the Czech Republic, Europe and the US. In the programme for the evening, the band will, along with its ordinary repertoire, include some pieces connected to Brendan Behan's work.

The line-up of the band:
Radvan Markus – flute, vocals
Jana Markusová – fiddle
Svatka Hlávková Štěpánková – lead singer, double bass
Martin Jankovec – guitar
Ladislav Veselý – bodhrán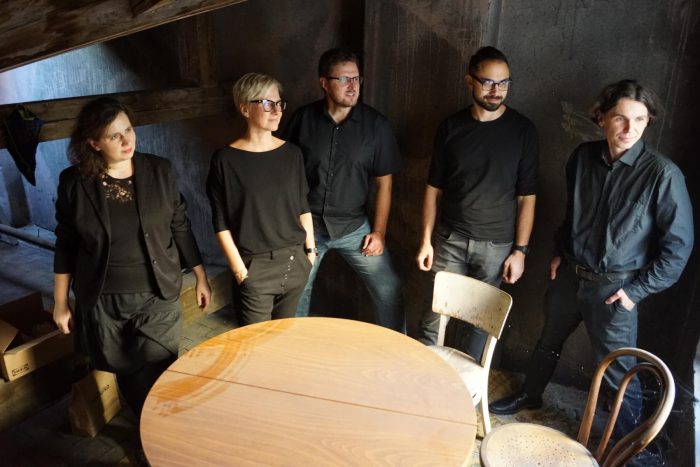 David Livingstone and Matthew Sweney
David Livingstone is an American citizen living and working in the Czech Republic for the last thirty years. He teaches Shakespeare, Modernism, Czech culture, children's literature and American folk music at Palacký University, Olomouc. His doctoral dissertation, entitled Subversive Characters and Techniques in Shakespeare's History Plays, attempted feminist and cultural materialist readings of the first Henriad in particular. He recently published a book, In Our Own Image: Fictional Representations of William Shakespeare, which looks at the wealth of novels, plays, short stories, films, television series and even comics focused on Shakespeare as a character. He has also presented and written a number of papers dealing with American folk music. Topics have included: American anthems, Pete Seeger, Shel Silverstein, Hobo songs, African-American spirituals, Joe Hill, etc.
Matthew Sweney is a teacher, translator, and editor who has been living in the Czech Republic for almost 30 years – if he hasn't gone native, he has certainly gone dative, genitive, accusative, nominative, locative, instrumental… and for this session he will go vocative. His recent publications include a chapter on Czech cinema in the volume Ageing Masculinities in Contemporary European and Anglophone Cinema (Routledge, 2023), a chapter on Myles na gCopaleen's adaptation of a Čapek Brothers play in Flann O'Brien Acting Out (UCC Press, 2023), and Ageing Masculinities, Alzheimer's and Dementia Narratives (Bloomsbury, 2022, as editor). Matthew Sweney is also grateful for a lost afternoon spent with Matthew Sweeney in a Cork pub. And though he has never met Mr Behan in the flesh, he has frequented some of the same New York pubs as Behan's ghost.