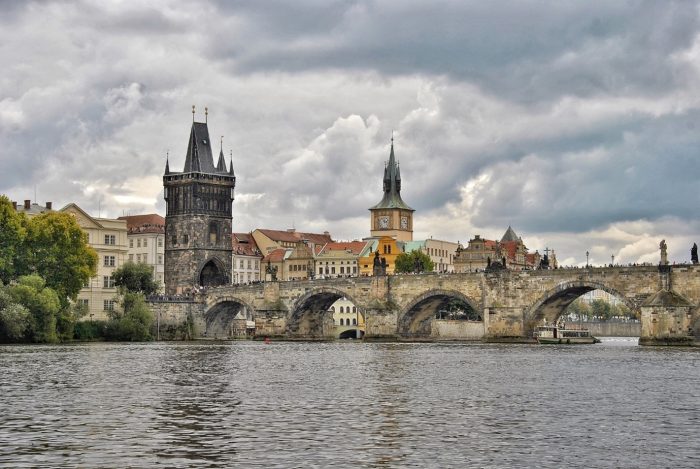 We are looking forward to welcoming you to the capital of the Czech Republic. To make your stay in the city as comfortable as possible, we have put together some basic information and recommendations.
Prague is currently home to about 1.3 million people and has a rich political and cultural history in central Europe and worldwide. The city receives more than 8 million international visitors every year and is the fifth most visited European city. Its name in Czech "Praha" comes from an old Slavic word práh meaning "ford," in connection with the Vltava River that runs through it. However, most Czech people will tell you that the origin is connected with the myth of the Přemysl dynasty and the Czech word práh (meaning threshold). When princess Libuše from the dynasty prophesised the foundations of the city she ordered her soldiers to build it once they encounter a man hewing a threshold to his house which they did indeed in the space of the current capital.
The city is also home of Charles University (founded in 1348 making it the oldest university in Central Europe), where our conference takes place. The Faculty of Arts is one of the original four faculties of the university. The main building of the faculty can be found on Jan Palach square named after a faculty student who decided to self-immolate in 1969 as a political protest against the 1968 invasion of Czechoslovakia by the Warsaw Pact armies.
What to do and see in Prague
There are some obvious staples in Prague that we recommend and list below as well as minor attractions that are, according to us, worth visiting. We have tried to choose from both historical sights, parks, art venues as well as experiences. If you have more time, you can also consider small day trips outside of the city.
1. Prague Castle – a castle complex, origins of which can traced to the 9th century. It is the seat of presidents and previously to kings as well as emperors.
2. City centre (Charles Bridge, Old Town Square and much more) – the historic centre of the city built between the 11th and 18th centuries includes the Old Town, the Lesser Town and the New Town.
3. Vyšehrad – historic fort on the east bank of the Vltava River. The fort includes a basilica and the Vyšehrad Cemetery containing the graves of many famous Czech people (Karel Čapek, Alfons Mucha, Bedřich Smetana among others).
4. Fair Trade Palace – built in 1928, this is the first functionalist building in Prague. It offers a unique collection of both Czech and international artists.
5. Letná Park – one of the largest parks in Prague with a beautiful viewpoint of the city. The area of Letná offers numerous pubs and restaurants.
6. Dancing House – a unique architectural sight designed by Frank O. Gehry. The concept for the building was inspired by Fred Astaire and Ginger Rogers.
7. Strahov Monastery – founded in 1140, the complex hosts a library of medieval manuscripts, halls decorated with frescos as well as the Strahov Gallery.
8. Hvězda Game reserve – a wonderful small trip from the city centre to a large park with a summer palace in the shape of a star (hvězda).
9. Střelecký island – a small island hidden right in the city centre often hosts concerts and festival. The island is home to Prague's nutria, large, herbivorous rodents. Please, be careful, officially the animals shouldn't be fed.
10. Franz Kafka statue – 11-metre statue of 42 mobile tiers which form the face of Prague born writer, Franz Kafka. The statue was designed by artist David Černý.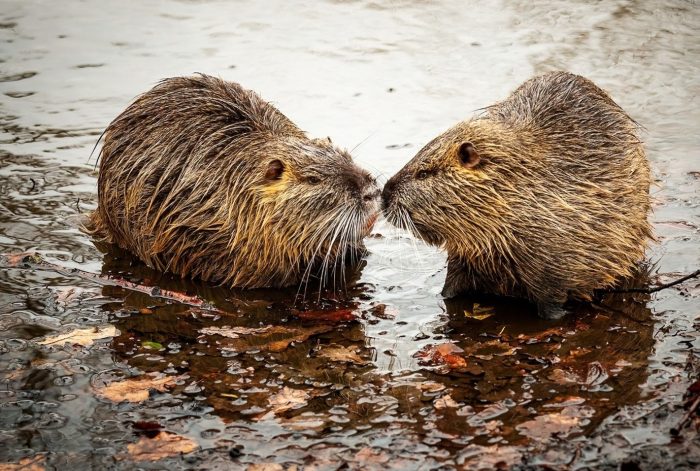 Hotels, restaurants and bookshops
ACCOMODATION
1. Hotel Antik https://hotelantik.cz/
2. Hotel Leonardo https://www.hotelleonardo.cz/
3. Novoměstský Hotel https://www.novomestskyhotel.cz/
There are also numerous hostels in city centre if you are looking for a budget option. If you don't mind travelling by metro or tram, you can also find hotels a couple of stops from the city centre (e.g. Holešovice, Vinohrady or Žižkov area).
FOOD
Please, be aware that the majority of the restaurants in the city centre cater to tourists and create their prices accordingly. They also tend to be full especially on Friday and Saturday evenings. There are great restaurants even outside the centre so don't be afraid to venture out. If you get hungry during the conference (although lunch is provided), here are a couple of places within walking distance:
1. Muc Dong – a great Vietnamese restaurant just 2 minutes from the faculty
2. The PUB – a restaurant/pub close to the faculty building which offers Czech beers and food as well as international cuisine
3. Forky's  – a Vegan restaurant offering bowls, burgers as well as street food
4. Pizzeria Donna – a typical pizzeria with both pizza and pasta options
BOOKSHOPS
You are, of course, coming to Prague primarily for the conference but if you have some time before or after our programme and would like to leave with a much heavier suitcase, here are our bookstore recommendations.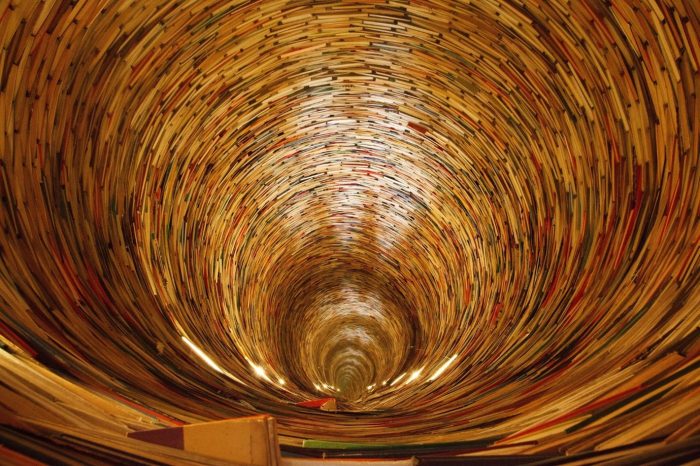 1. Shakespeare and Sons – largest independent English and French bookstore in Prague
2. Globe Bookstore and Café – Prague's first English language bookstore with great coffee and desserts as well as brunch on the weekends
3. Luxor – Prague's biggest bookstore with several floors of both fiction and non-fiction
4. Budget Books – located centrally in the New Town, this store offers a wide selection of English language books, including graphic novels
4. Karolinum Bookstore – the official bookshop of the Charles University
Transportation
TRAVEL FROM/TO THE AIRPORT
To travel from and to the airport you have two options. You can either take a taxi or use the public transport.
1. Taxi – whenever you are using taxis in Prague (both at the airport and in the city), please be careful as taxi drivers unfortunately try to scam tourists and charge them much higher prices than they would locals. Only use official taxis (taxi sign on the car) and ask the price in advance. Depending on where exactly you are going and the time of day, the price from the airport to the city centre should be approximately 700-900 czk. Alternatively, you can use mobile apps such as Uber or the Czech application Liftago, which works as an aggregate for licensed taxi drivers.
2. Public transport – there is an easy bus option (Line AE) which will take you from the airport right to the main train station (about 10-15 min walk from the faculty building). The ticket for this bus costs 100 czk (4 eur). If you are feeling more adventurous, you can take the bus 119 from the airport, which will take you to metro Nádraží Veleslavín, from which you can then continue to the centre.
The tickets for the regular bus (as well as metro and tram) costs 40 czk (1.7 eur) for 90 minutes and 30 czk (1 eur) for 30 minutes. You can check the approximate length of your trip e.g. on google maps. There are also tickets for 24 and 72 hours. Tickets can be purchased in all metro stations (by cash or by card), some trams (contactless card) as well as some newsstands. Please be advised that the ticket needs to be validated when you enter the vehicle or the metro corridor (yellow boxes) otherwise it's not valid and you can be fined.
At the airport, tickets can be bought (by cash or card) right by the stops in ticket machines.
https://www.dpp.cz/en/fares/fare-pricelist#1-1
TRAVELING WITHIN THE CITY
We recommend travelling around the city centre on foot as you can walk from one end of the centre to the other in approximately 35 minutes (depending on foot traffic). You can also take the trams and metro. Unless absolutely necessary, we don't recommend using the taxi services. While metros run until approximately midnight, Prague transport system offers night trams and buses.
Additionally, one small but very important advice when it comes to trams – unless you have a green light on a crosswalk, the tram ALWAYS has the right of way. Don't forget these electric wonders weight around 42 tons and their breaking distance when going 25 km/h is at least 12 meters (when an emergency break is used).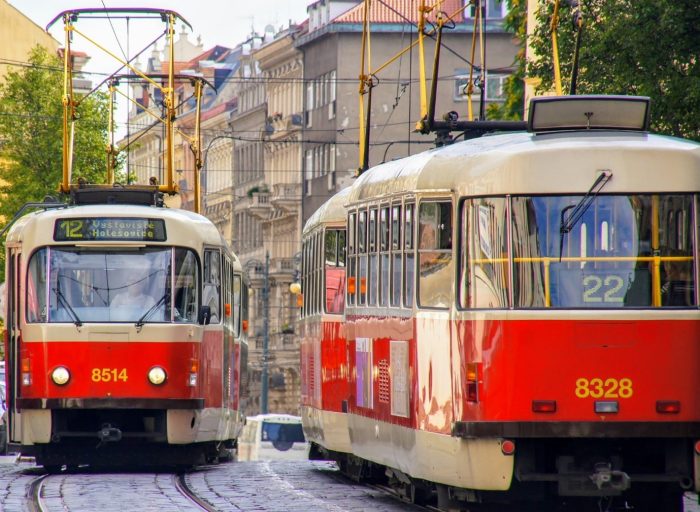 Conference Venues
1. Faculty building – Jan Palach square 1/2, Prague 1
You can find the main faculty building on the green metro line, at the Staroměstská stop. Once you exit the escalators use the exit right in front of you and the building will be on your right side. The entrance is from the square.
2. Kavárna Liberál – Heřmanova 6, Prague 7
The venue for our concert is best accessible by tram, either to stop Veletržní palác or Strossmayerovo náměstí. From the faculty you can take tram 17, the trip is approximately 10-15 minutes.
Honest Guide
If you are interested in other titbits or lesser-known facts about the city as well as some more information about places to visit and transportation hacks, we recommend the Czech Youtube channel The Honest Guide. Two local journalists, Janek and Honza, regularly post videos in which they present Prague as an amazing tourist capital but also Prague as it is.
---